Ely Cathedral is one of the finest of all European architectural jewels. This 'ship of the Fens', perched in a city of just 20,000 people on an 'island' 85 feet above sea level – the highest point for miles around - owes part of its collective consciousness to its isolation among the treacherous marshland that existed until fen drainage began in earnest during the 17th century.
The brief (for which there was a design competition) was to replace the liturgical furniture; an altar and its dais, clergy seating, lecterns and prayer desks, choir stalls and choir lighting, conductor's stand and credence table, all of which had to look permanent yet be capable of being swiftly cleared away.
Another critical success factor was to be able to clear the entire altar and its platform and make it disappear. Equally crucial was the quality of the engineering of that platform, whose 16 interlocking components and the central segment are almost 9.5m across. Each individual component is small enough to go through the gap between the columns in the north transept. The entire assembly unlocks with a flick of a catch, no tools needed. The choir stalls can be rolled away. As a result, the vergers are now equipped to move everything each day, sometimes three times a day. It enables these change-overs to be as easy as they can be.
For more information: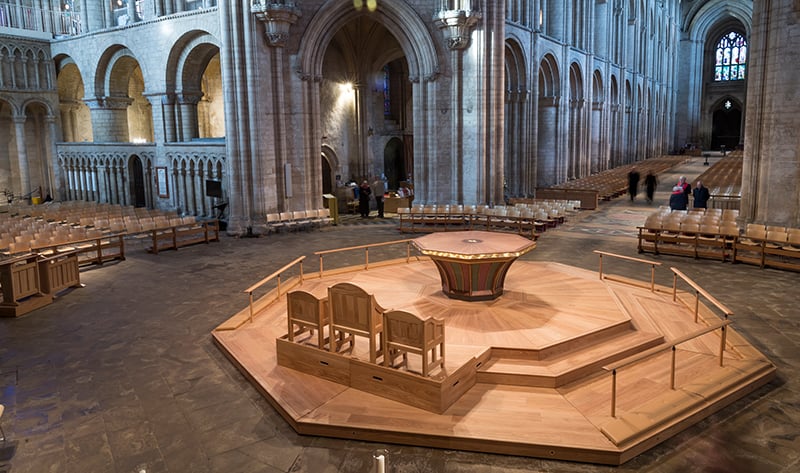 Enjoy the article? Delve deeper into Luke Hughes & Company's place in the Arts and Crafts tradition with the fascinating new book 'Furniture in Architecture' . Available through Thames & Hudson