This dining hall was part of a larger architectural project to remodel the servery and increase the total dining capacity from 200 to 270. This has been achieved by converting a former reprographics office into an overflow dining area for 60 diners and by increasing the main dining hall capacity from 200 to 210. The scheme was designed by Squires and Brown.
Bradfield College's Capital Projects Manager contacted our team to seek advice on how to maximise the dining capacity not only suitable in its principal role as students' dining hall, but also as a conference and wedding venue as well as a formal dining space for parents, teachers and alumni.
The 35% increase in capacity from 200 to 270 corresponds directly with improved revenue from commercial events.
For more information: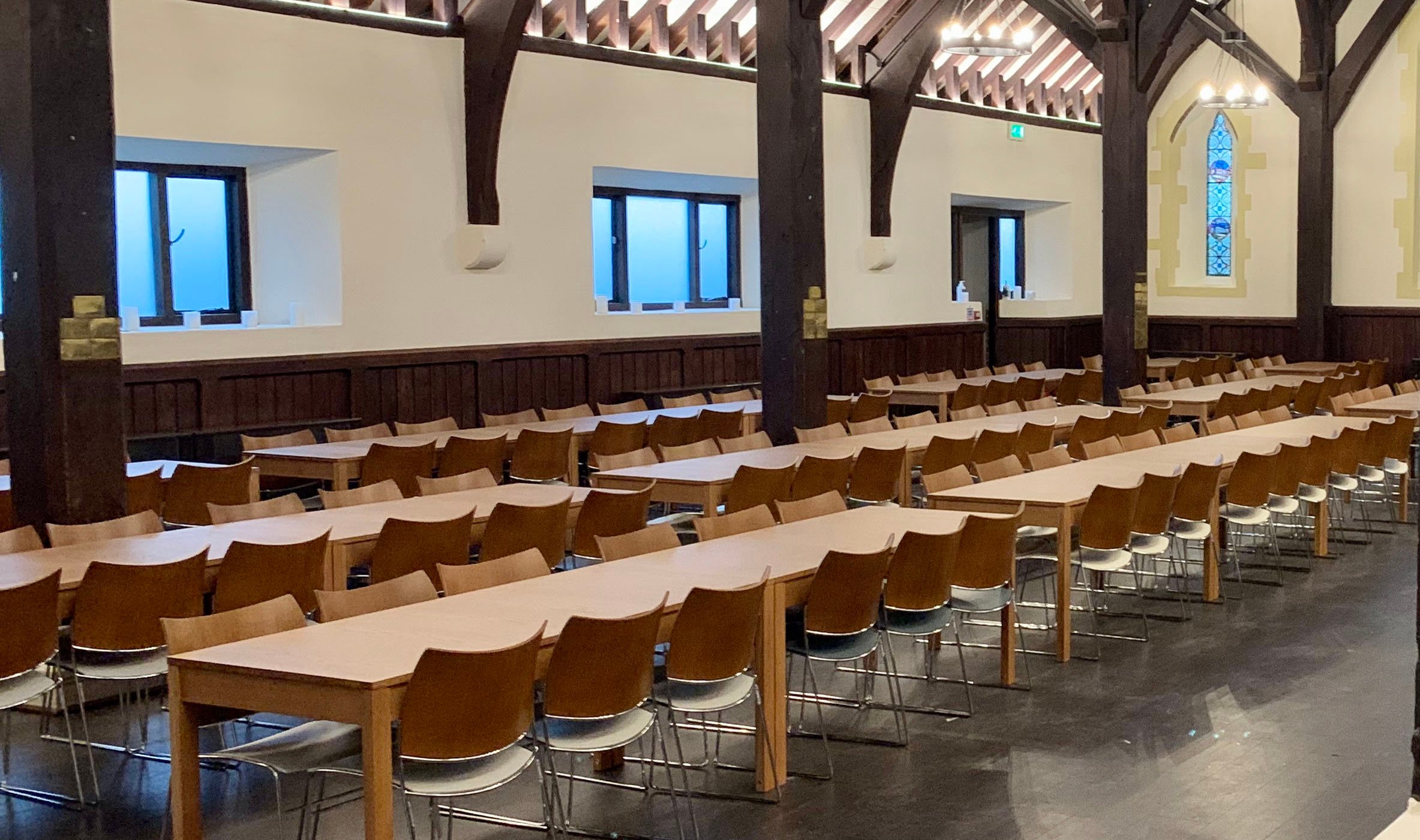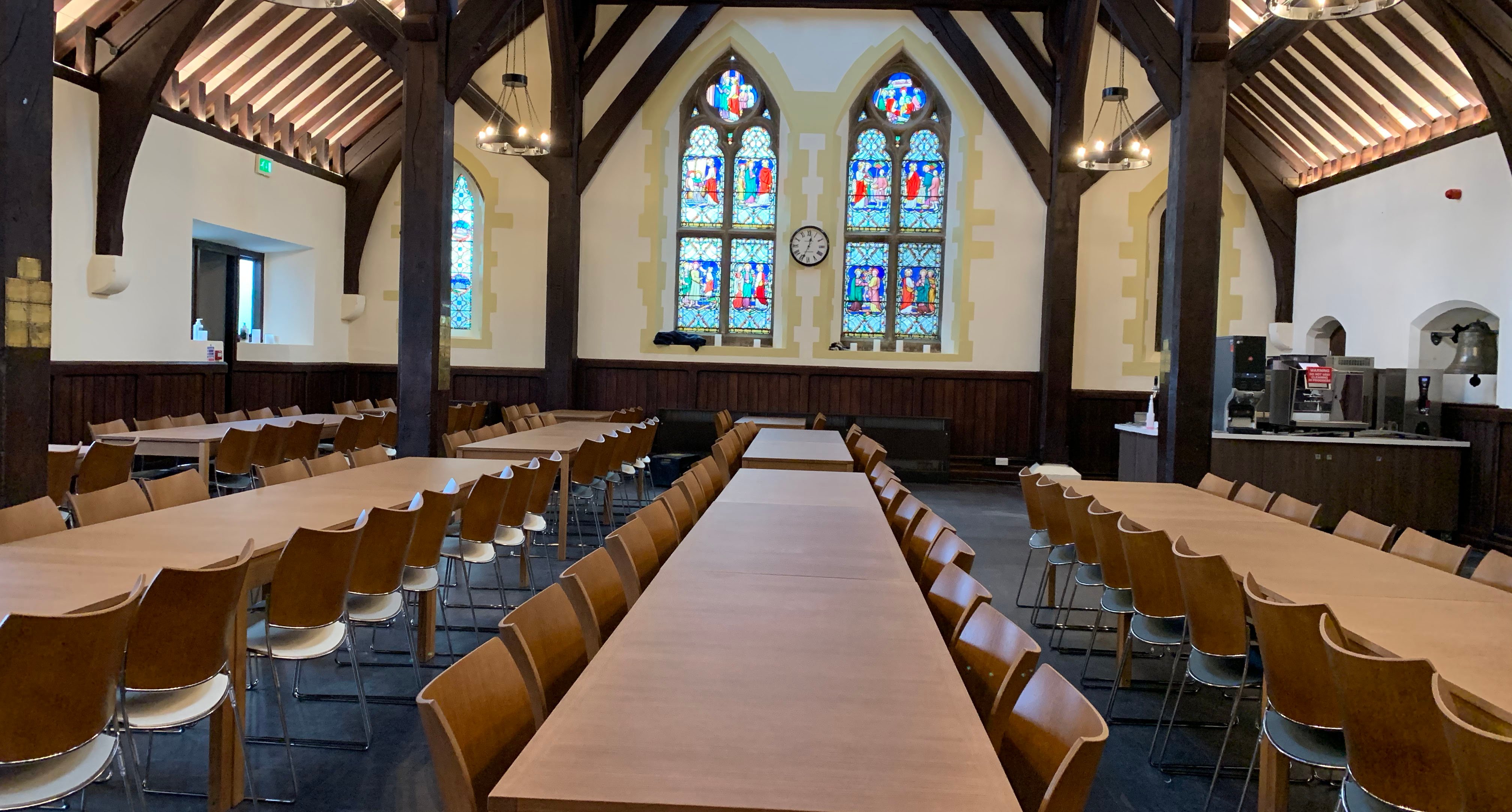 Enjoy the article? Delve deeper into Luke Hughes & Company's place in the Arts and Crafts tradition with the fascinating new book 'Furniture in Architecture' . Available through Thames & Hudson