'Fresh, versatile, robust and timeless – a design classic'. Such has been the response to the new LH-42 stacking chair range, from architects and clients alike.
Like many of the Luke Hughes standard products, this new classic chair design was commissioned with a particular architectural project in mind (in this case for Trinity Real Estate's 76 Trinity Place tower in Manhattan) in the form of a brief from the internationally acclaimed New Haven architects, Pelli Clarke Pelli, for both a stacking chair and a barstool version, which could appeal to both modern and traditional architectural settings and sport a variety of solid, veneered, upholstered and even coloured lacquer seats.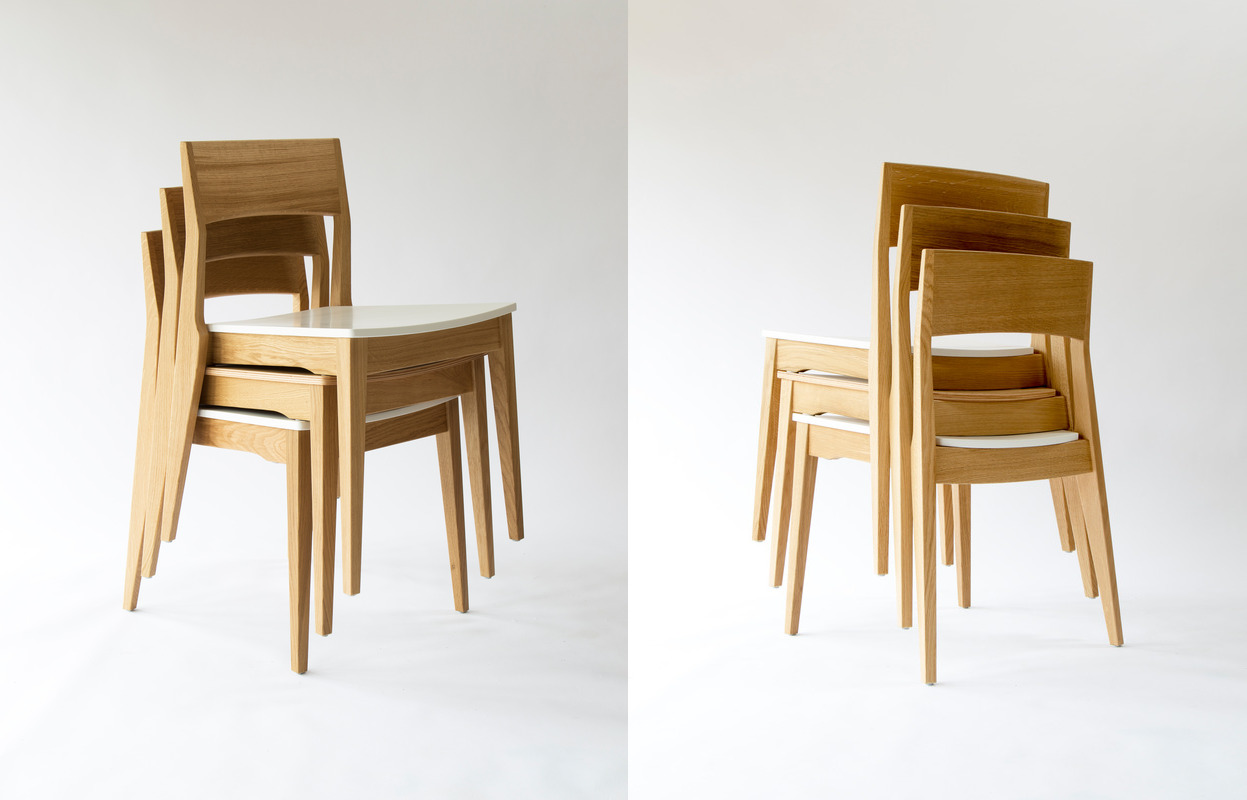 The LH-42 was designed by the Luke Hughes team, coordinated in this instance by Katie Spence, and applies all the collective knowledge that the team has acquired over the last 40 years about the complex structures involved in stacking wooden chairs for the demanding environments of universities, colleges and schools.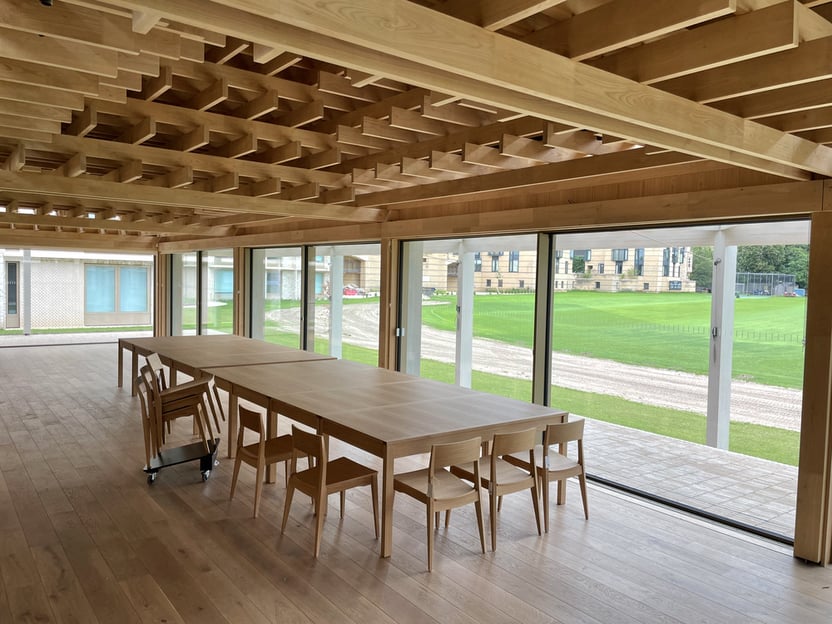 Above: Master's Sports Pavilion, Balliol College, Oxford
A classic chair design should embellish and articulate architectural spaces. Poor choices can diminish both the appearance and flexibility of the space for the user. The LH-42 looks good, both singly or in a group (when the visual rhythm of large quantities can have significant impact on the look and feel of interiors) and are both versatile and agreeable to handle. Transport dollies make them easy to deliver, stack, store and move around.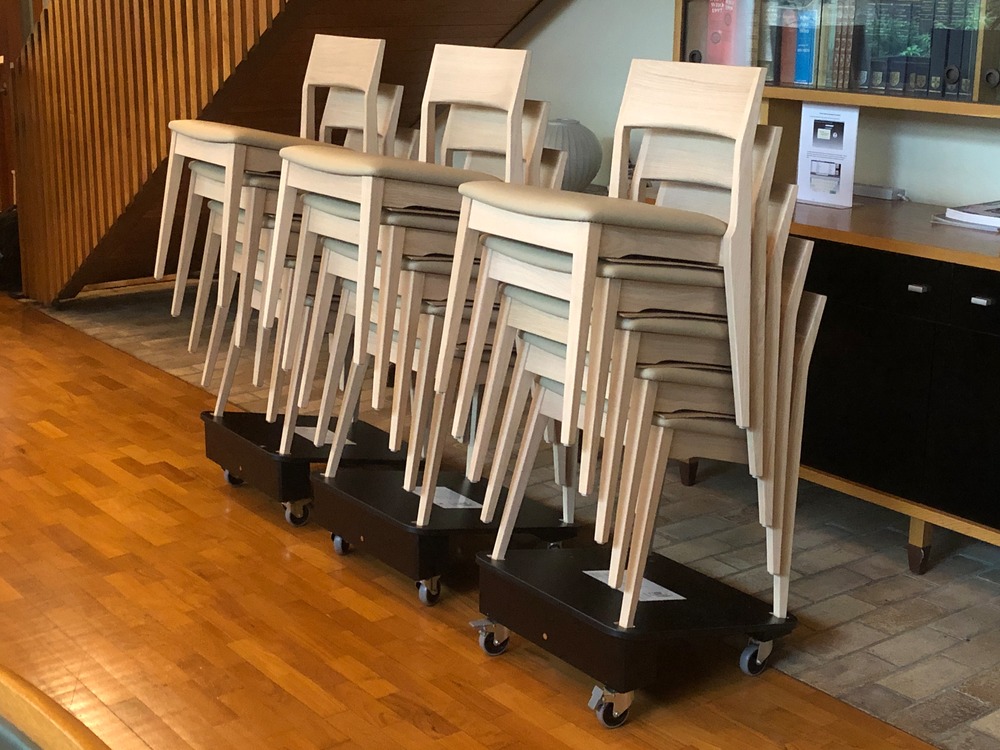 As with all Luke Hughes products, this classic chair design is robust enough for heavy churn in a contract environment and is designed for a 30-50 year life expectancy. Our preference is to make it in European oak because of its legendary capacity to take the inevitable bumps and scrapes, yet still patinate gracefully, as a timeless chair should.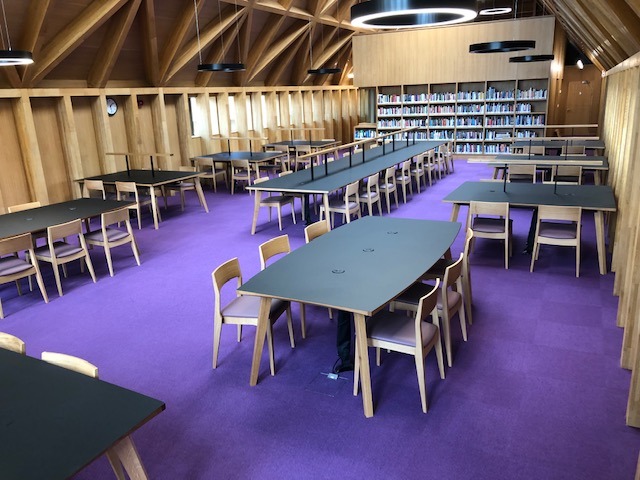 Above: The Roe Reading Room, St Edward's School, Oxford. ©Christopher Cornwell
Clients for this timeless chair include St Edward's School and Balliol College (in Oxford), Trinity Hall, Churchill College and Homerton College (in Cambridge) and the chairs have been specified not just by architects Pelli Clarke Pelli, but also MICA Architects, Feilden Fowles, Niall McLaughlin Architects and TSH Architects.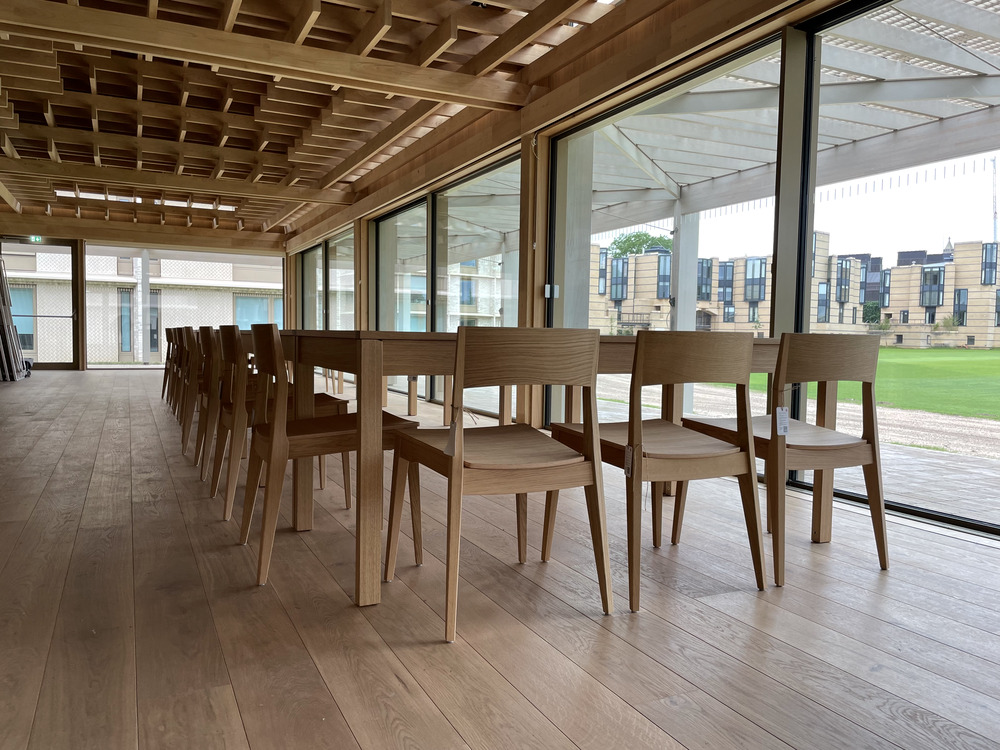 Above: Master's Sports Pavilion, Balliol College Oxford