Congregation Beit Simchat Torah was a project of considerable significance for Luke Hughes because it was the first synagogue we completed in the US.
The installation is on three floors of the distinctive 1928 'Assyrian style' SJM loft building by Woolworth Building architect Cass Gilbert, for (arguably) the world's largest LGBTQ+ Jewish congregation.
The furniture brief was originally to develop existing designs and make them stackable so that the Sanctuary space could be cleared and used for dinners, Passover seders, celebrations, weddings, bar mitzvahs and events. The chapel, with its memorial wall of partners and loved ones who had died in recent years, is a quieter and more contemplative space.
For more information: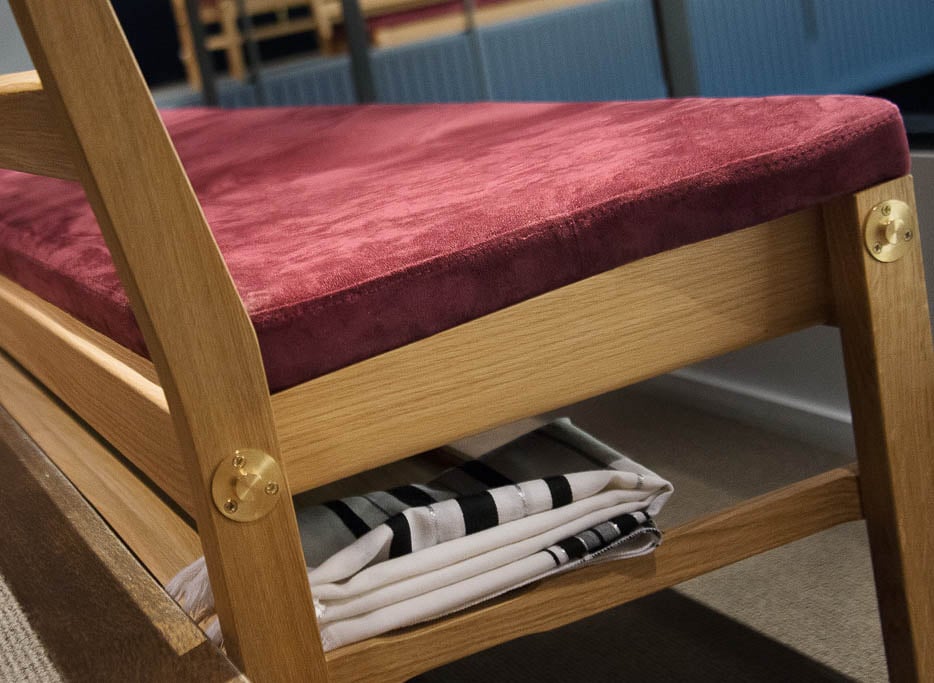 Enjoy the article? Delve deeper into Luke Hughes & Company's place in the Arts and Crafts tradition with the fascinating new book 'Furniture in Architecture' . Available through Thames & Hudson