The British arm of Unilever, arguably Luke Hughes biggest corporate client and one of the world's largest consumer goods companies, commissioned the design of high end office furniture. Occupy the recently refurbished Neoclassical Art Deco Unilever House at the north end of Blackfriars Bridge, London.
Working with stainless steel requires the same craft attitudes as with oak, maple or walnut, but the Unilever contract also demanded 'smart' design moves that ensured flexibility and value engineering for the client, and a radical approach to office cable management, then a major office design headache.
Glass table and desk tops meant it was crucial to conceal or render the cable management invisible. But cabling kept having to be upgraded as CAT standards changed year-on-year. Each time 'CAT 4' became 'CAT 5', or 'CAT 6' changed to '6E', all the cable had to be stripped out and replaced. If the furniture wasn't structured to enable that, the client would have had to buy new tables or desks. We effectively future proofed the clients' installation by factoring in the need for constant cabling upgrades.
For more information: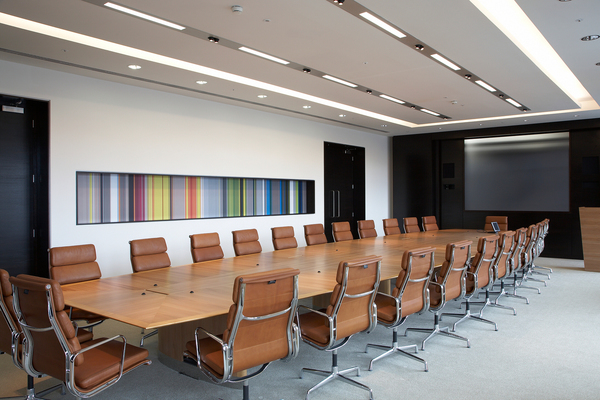 Enjoy the article? Delve deeper into Luke Hughes & Company's place in the Arts and Crafts tradition with the fascinating new book 'Furniture in Architecture' . Available through Thames & Hudson