The modern church and its seating
Throughout our recent posts we have explored the history of church seating and revisited a defining moment in the design and use of chairs in church spaces. The modern church needs to allow for many alternative seating layouts to provide a flexible space for different service types, as well as other congregational and community uses. For over 35 years, we have worked with churches all over the world to help them discover just how flexible their space can really be through varied church floor plans. What good is knowledge if it is not shared?
The following church floor plans layouts detail examples of how a place of worship can use the Charterhouse church pew and stacking bench to define their space for different uses.
1 - Using the church as completely open space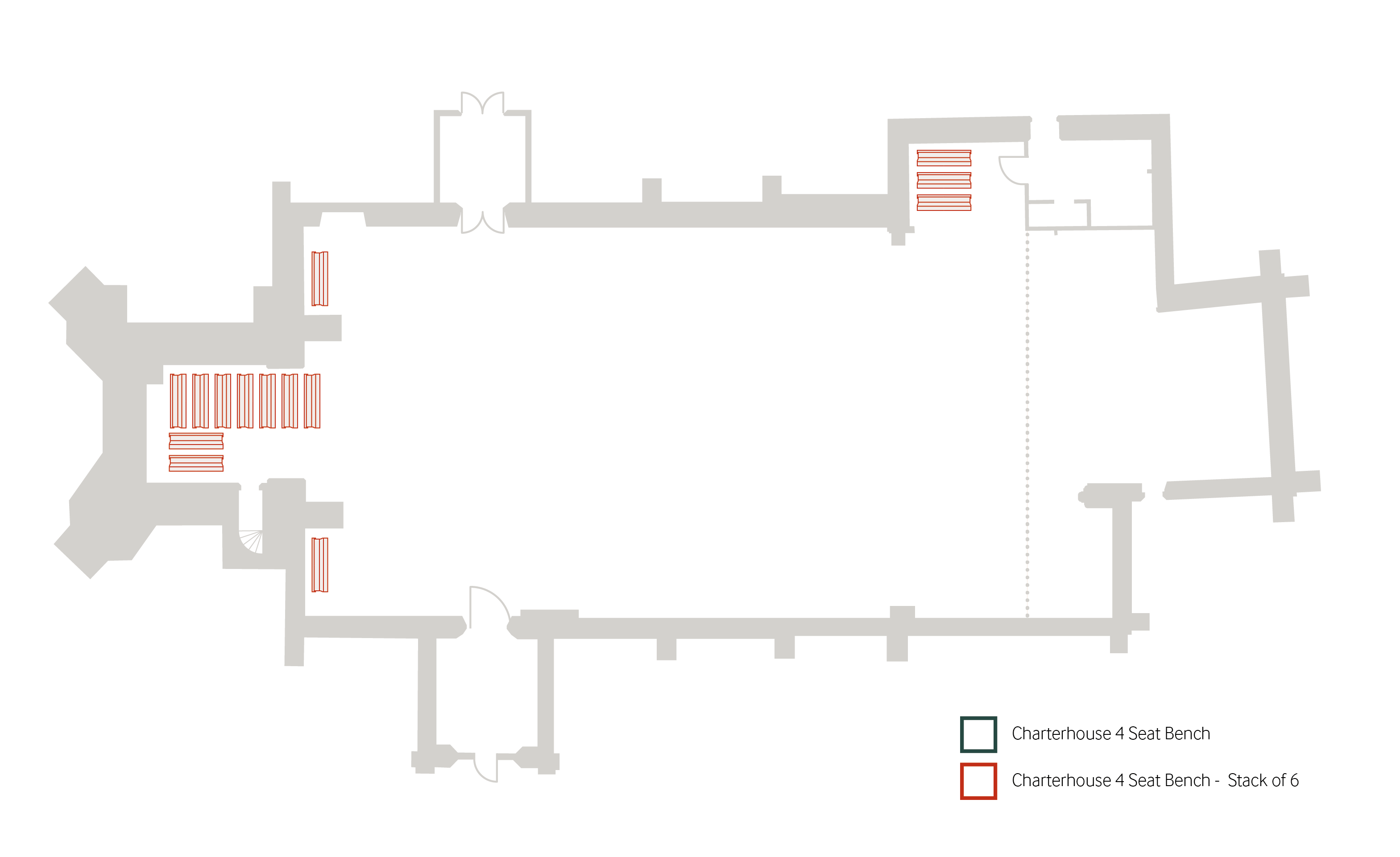 We have space-planned a church to seat 336 people, providing 84 pews that seat four each. Our Charterhouse pews stack six high, meaning the church only needs 14 stacks of pews to store if they would like the space to be completely empty, as above. Understanding the storage implication is an essential part of every church floor plan.
2 - Using the church for traditional services
The classic and more traditional church floor plan, with a centre aisle (this time using 84 stacking timber benches as pews), is displayed below.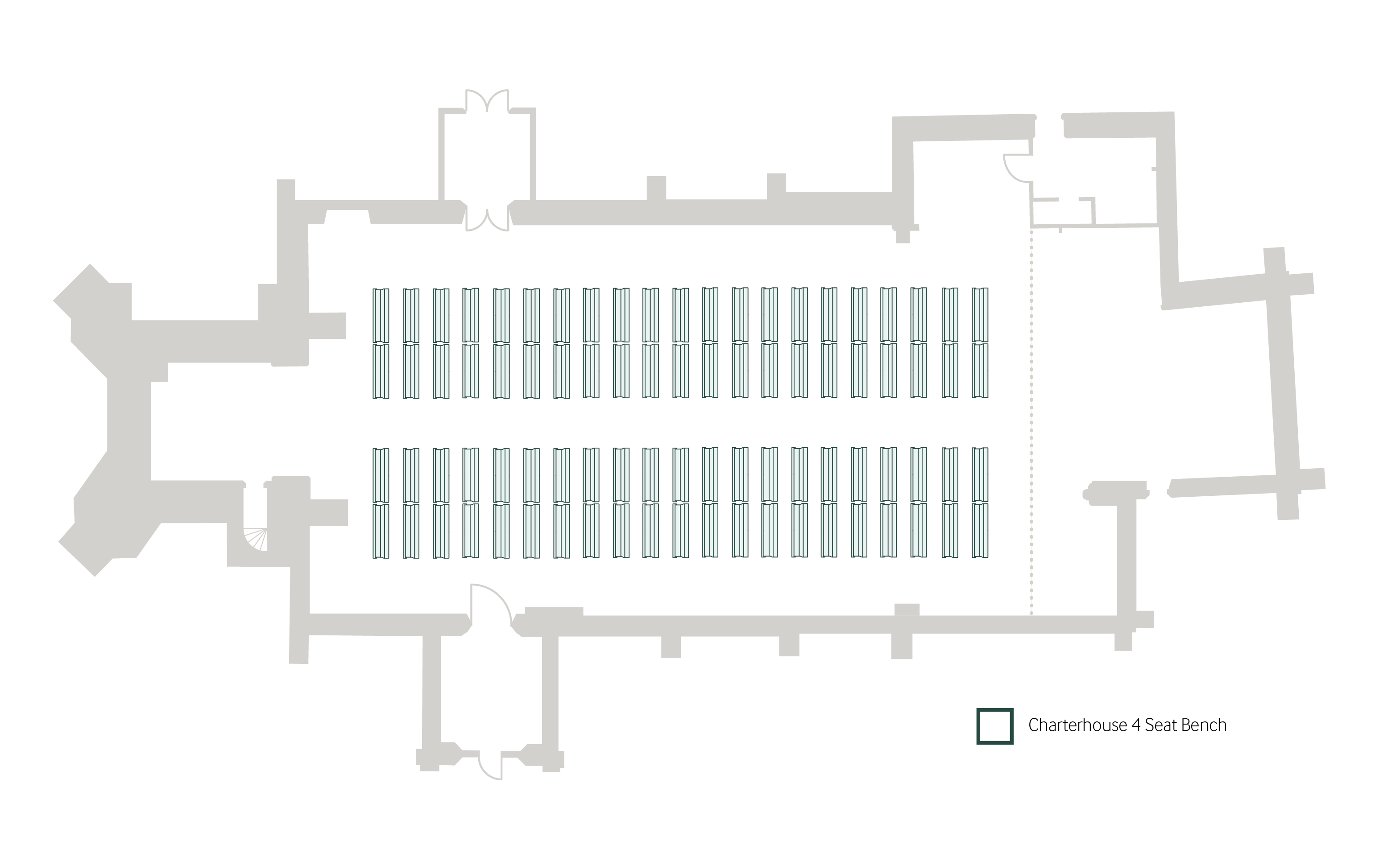 3 - Using the church for meetings
Whether scouts or support groups are requesting the use of your space, both are served well by the following church floor plan.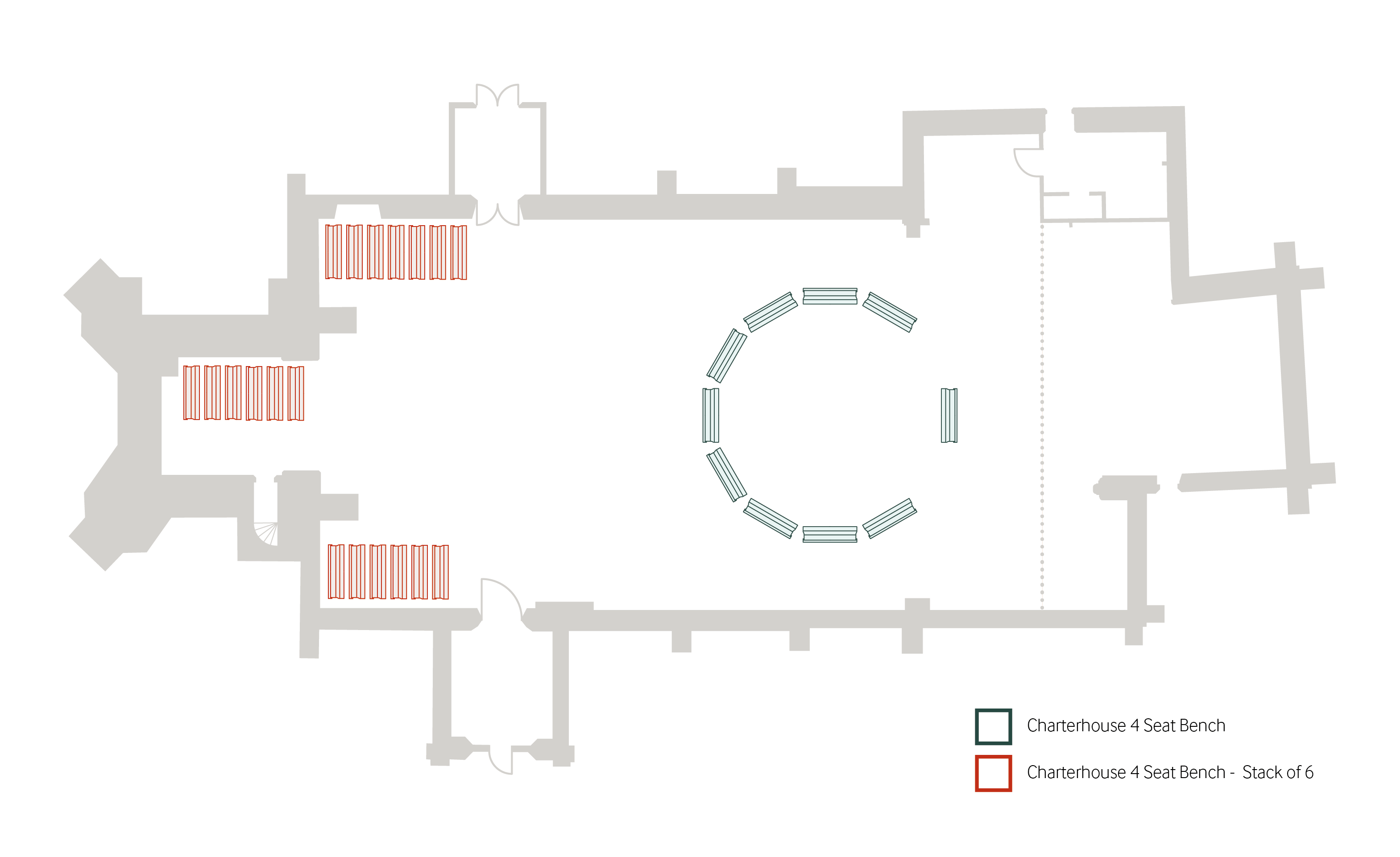 For a scout meeting, you have plenty of space within the circle to talk and work as a group, and plenty of space in the rest of the church for breakout team or individual activities. For a support group, one can easily reduce the amount of benches if need be, however, the circle provides a safe space to talk and present.
4 - Using the church for community events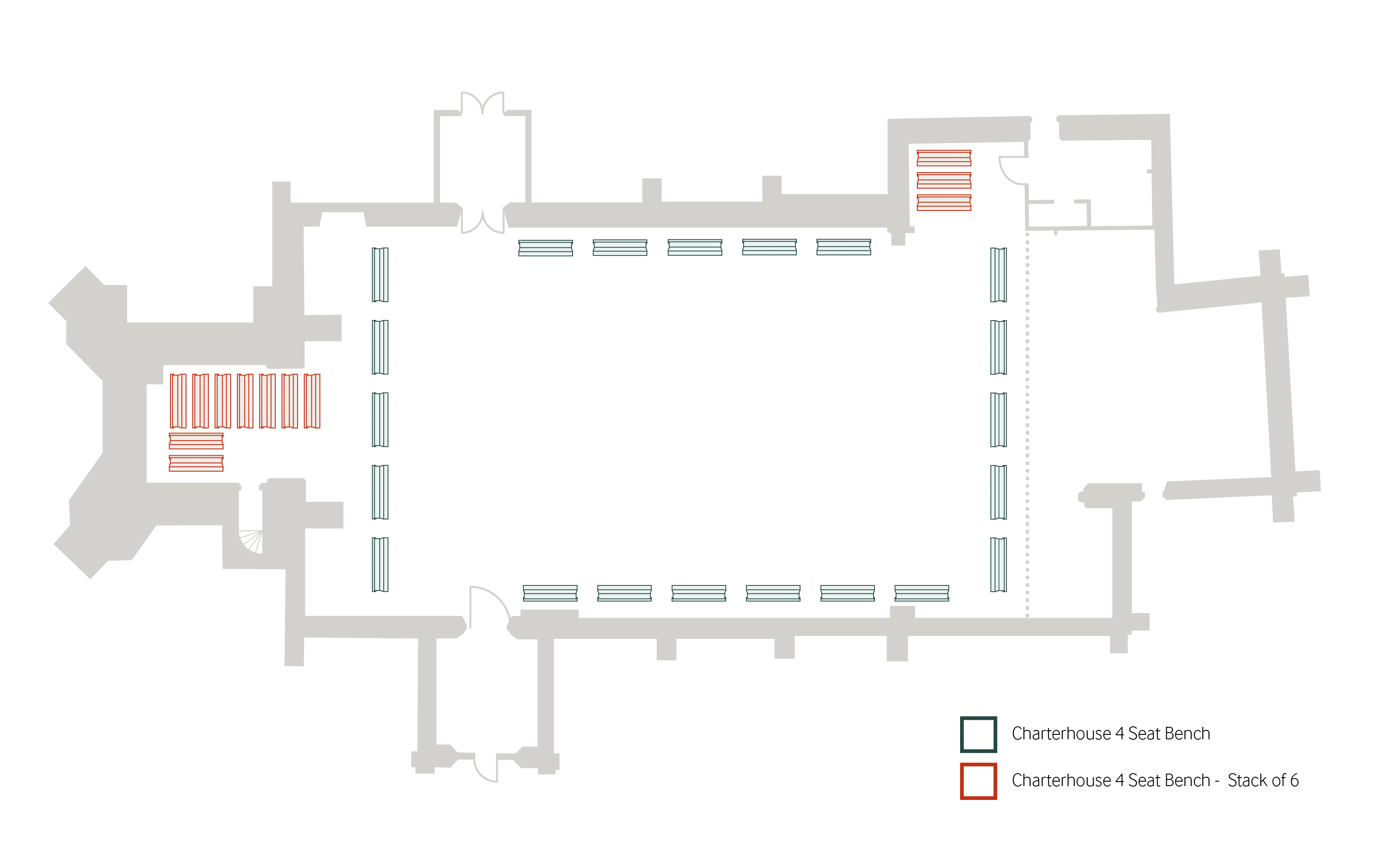 With seating provided to visitors, and the remaining Charterhouse pews stacked safely and discreetly, the above layout provides plenty of free space for the community to manoeuvre in, and for you to create an event layout that works for you. 84 members of your community will be able to sit on the 21 pews placed around the outer walls.
5 - Using the church for coffee mornings
Alternatively, the church floor plans below allows for more people to sit in small groups to chat - perfect for a coffee morning, or to host multiple community meetings at once.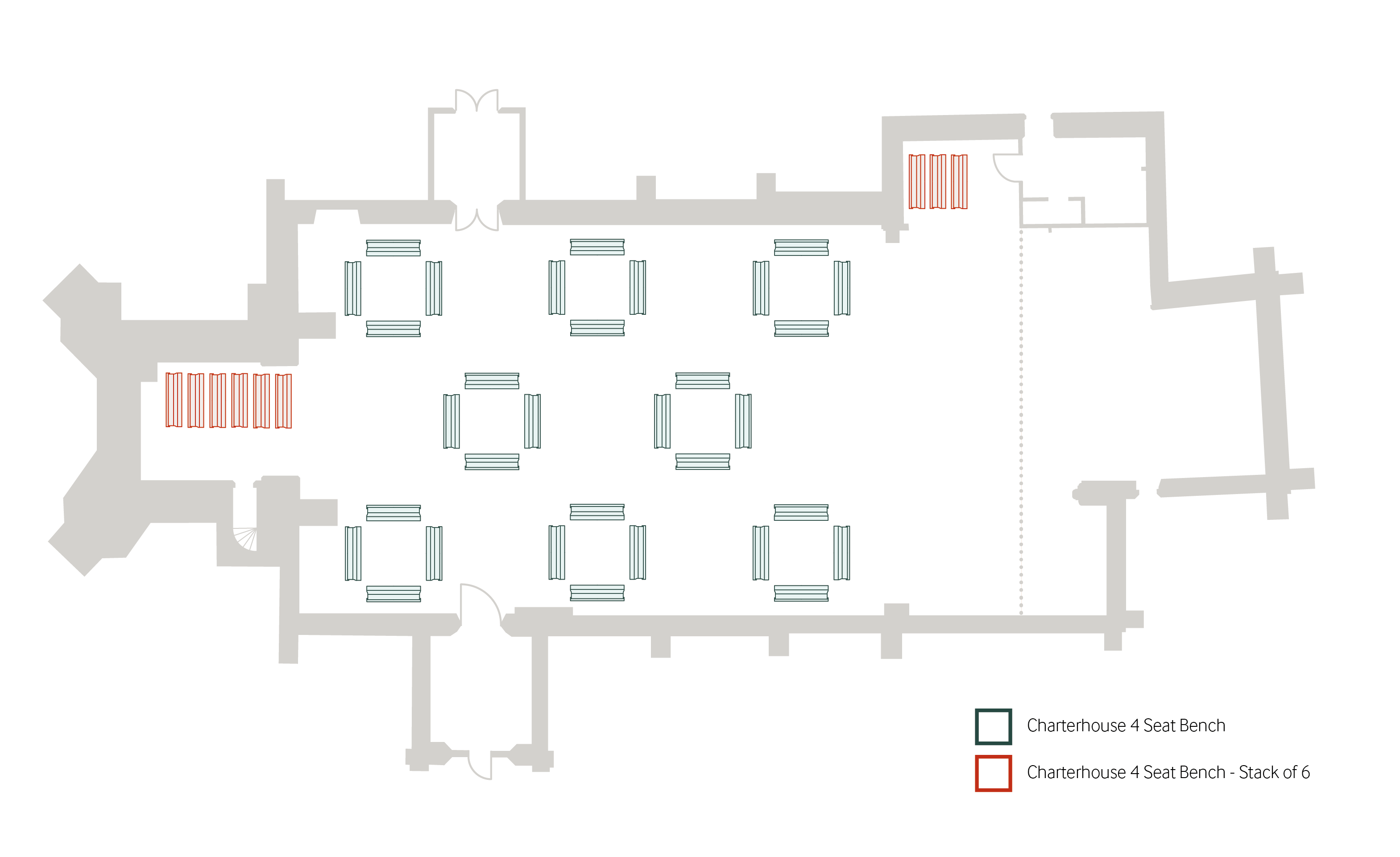 6 - Using the church for performances
The acoustics of a church provide a perfect space for a concert. Whether it be a carol concert, or an external performer, curving the pews creates a beautiful way to differentiate between a traditional service, and the concert.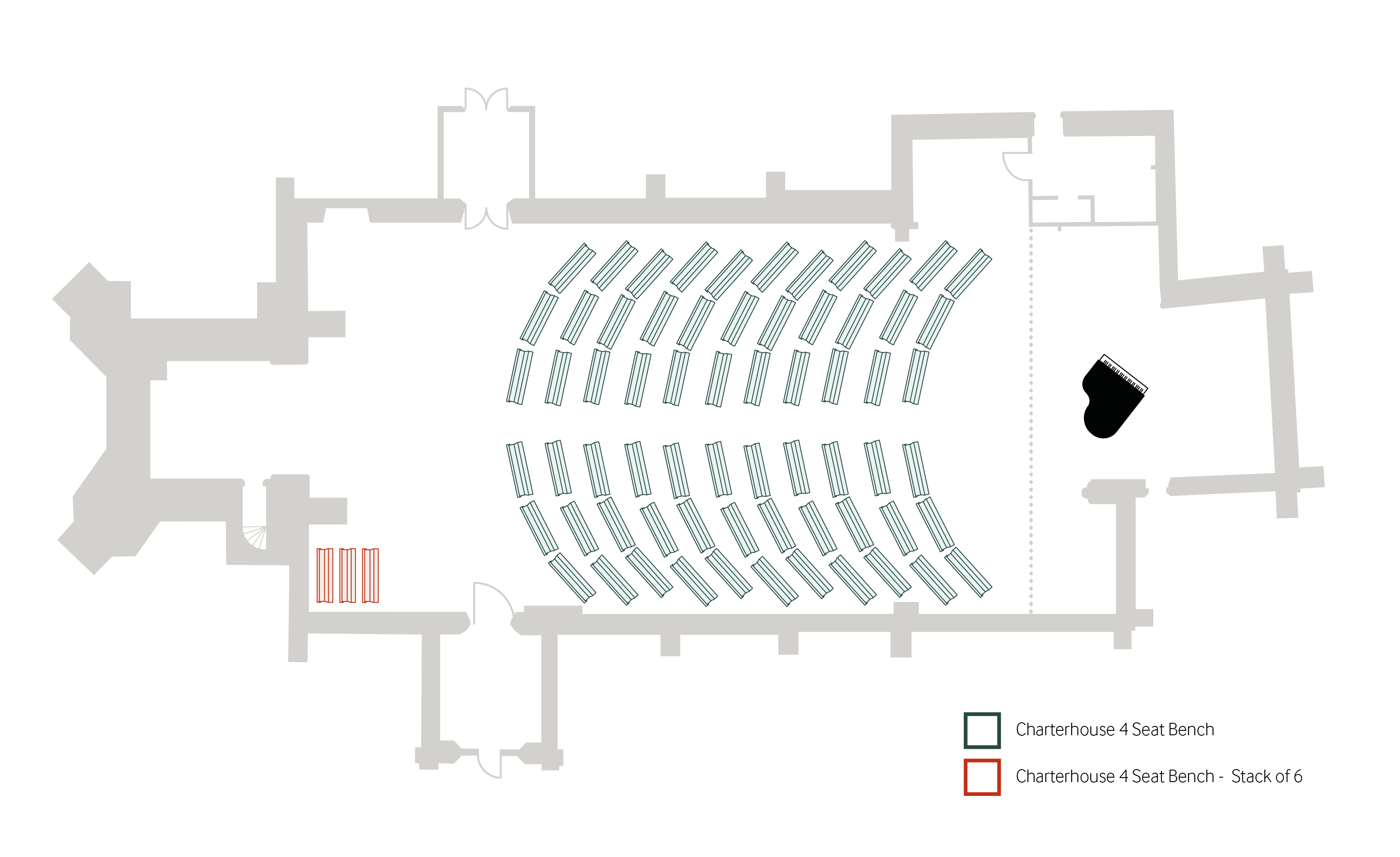 We have over 30 years of experience helping churches reorder the right seats for their space.
Let us help you too.